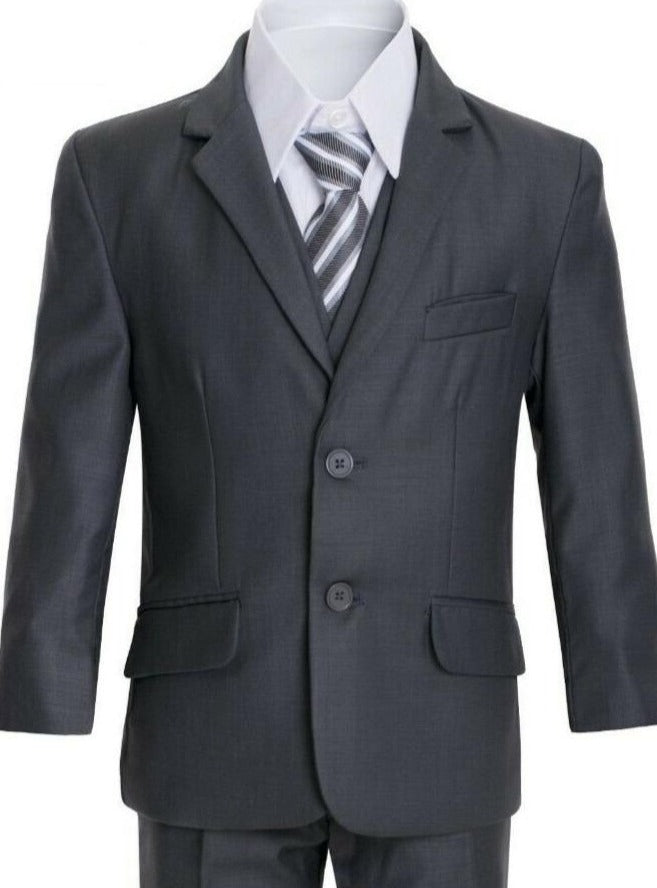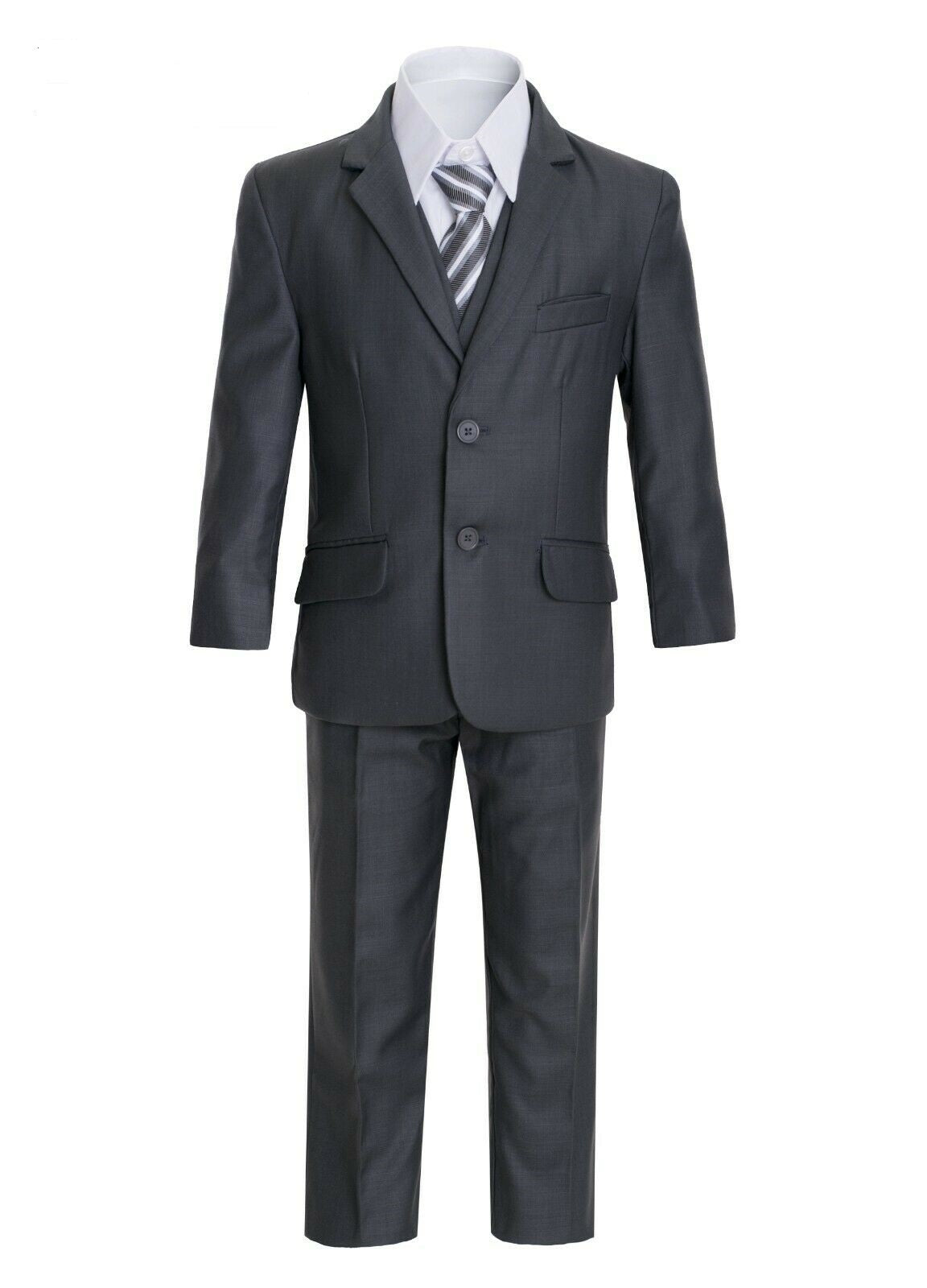 L - Boys Charcoal Grey Slim Suit (Executive)
Sale price
$83.93
Regular price
The Executive Collection: Top notch formal wear, including a jacket, pants, vest, shirt, & tie
Jacket: Single-breasted with notch lapel, flap pockets, & regular buttons for a classic look
Pants: Elasticated waist & belt loops for a comfortable fit. (Pull up to 4T)
Material: Poly/Rayon mir

Free Domestic Shipping.
We also ship to Canada, Australia, and parts of Europe.
Estimated Delivery Worldwide: Within 7 Days.
Don't love your purchase? No problem! Just send it back to us within 90 Days to get your money back -guaranteed. To read more about our Return Policy, click here.
4 people are viewing this right now
L - Boys Charcoal Grey Slim Suit (Executive)
Elevated Elegance: Boys Charcoal Grey Suit - Premium Comfort for Your Young Gentlemen
• MalcolmRoyce.com guarantees bigger savings on all products.
• Free Shipping within the USA.
• 90 Day Return.
Step into the world of premium children's formal wear with our Boys Charcoal Grey Suit. This refined, all-occasion Boys Charcoal Grey Suit from our Executive Collection will have your young man looking smart and feeling comfortable, perfect for weddings or any formal event.
The single-breasted jacket, with its defining notch lapel, regular buttons, and versatile flap pockets, radiates a timeless charm. The pants, featuring an elasticated waist and belt loops, are easy-care, ensuring a comfortable fit for your active boys and toddlers - especially sizes up to 4T.
Beyond just dress clothes, our Boys Charcoal Grey Suit includes an empowering vest, a crisp white shirt, and a complementary tie, completing a versatile and sophisticated look. Made from a specially selected poly/rayon blend, this ensemble ensures comfort while keeping the outfit crisp and in form.
Remember, this Boys Charcoal Grey Suit is more than just an outfit. It's about boosting your child's confidence, improving their self-esteem, and helping them project a positive self-image. Let your young gentleman experience the pride in wearing our high-quality Charcoal Grey Suits for Boys. Don't wait - order now at Malcolm Royce, the home of premium boys formal wear and make an unforgettable impression at your next formal event.